Signup to the Free Web Series:
13 Pointers To Pump Up Your Presentations
Speech Coaching
Also in this section:
Think of great athletes. Michael Phelps. Usain Bolt. Roger Federer. People who are great at what they do never get there on their own. They have coaches who can see where they need to improve and help them to do so. They all have coaches who take their raw talent and turn it into refined talent.
Great speakers need coaches too, and they need them for the same reasons.
Speakers have blind spots. That's why you need a coach who can see the mistakes you are making that you don't even know you're making. A coach can tell you where and how you need to improve and help you do that.
Coaches know techniques, formulas and processes that have been proven to work. A coach can take what you mean to say and teach you to showcase it.
Talk to a World Champion of Public Speaking and he/she will be able to name a coach who has helped in the journey to the top.
A good coach can make you better than you even realized you were. The best in their field have coaches. If you want to be the best, or at your best, you need a coach as well.
John is a Certified World Class Speaking Coach.  He learned coaching techniques from a former World Champion of Public Speaking, and they are the same techniques he uses in his own speeches.
John is the coach who can bring out the best in you.
Geography is no restriction when it comes to coaching. John coaches remotely.  If you have Zoom, WhatsApp, FaceTime or Skype, you can have coaching sessions with John.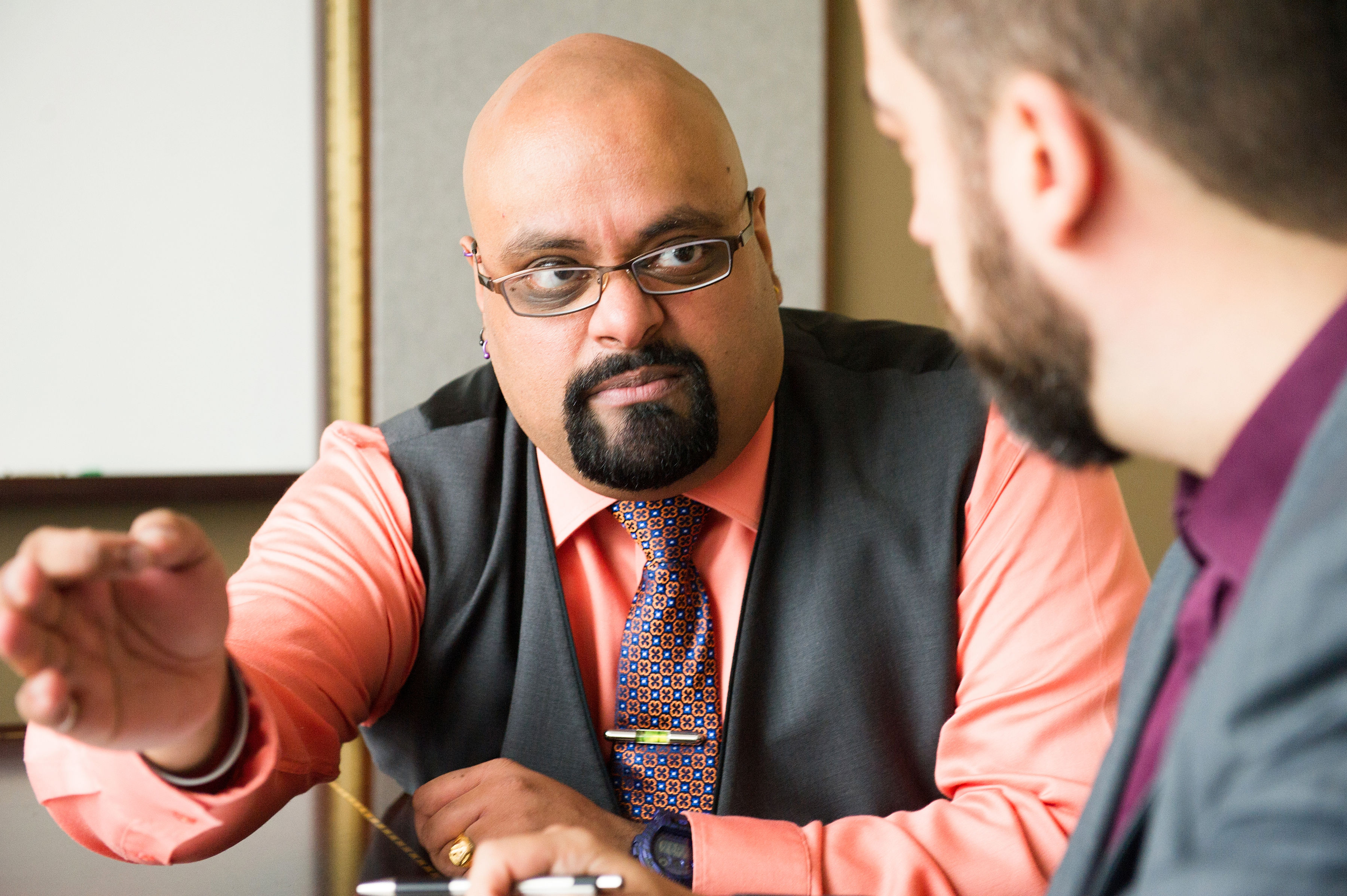 ---
What's the difference between a speaking coach and a speech writer?
A speech writer creates the content for you to deliver. A speech writer is detached from your development. A speech writer's job is finished after he hands you the written material.
By contrast, a speaking coach is concerned with making you a better speaker. A speaking coach is concerned with developing you. John works on all aspects of your content, structure and delivery.
Also, a speaking coach does not create the speech for you. John works with you to develop your message, so that it is the best it can possibly be. But it is still yours. Your thoughts, your message, your story. Nobody knows your message better than you. John works with you to discover, develop and convey your message, but it remains YOUR message.
If you want ONE good speech, hire a speech writer. If you want to be a great speaker who consistently delivers great speeches, hire John.
What does the coaching process entail?
John works with you to figure out what the needs of your speech/presentation are. After assessing elements like your audience and the length of your presentation, John moves on to talk about your overall aspects of your speech. That is, your message and how to convey your message. You then work together to develop your speech/presentation.
John then works with you to properly develop every point you are making to ensure that it supports your message in the best way possible. Together, you will come up vivid illustrations, captivating stories and engaging audience-participation that will make your points clear and memorable.
When the content and structure are mostly set, John works with you to practice your delivery. Every nuance from your hand gestures and body language to you vocal intonation and your eye contact is examined so that you can better convey your message and make a deeper connection with your audience.
If you want to be a GREAT SPEAKER who consistently delivers GREAT SPEECHES, hire John.